Get Quote
Press Brakes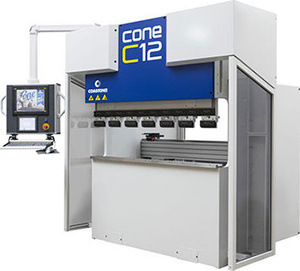 Punch Tooling NZ offer press brakes that are precise and keep to the tightest tolerances on critical measurements. Get a perfect alignment of pieces and interchangeability of tools, as well as maximising tool set-up performance.
ToolsPress Press Brakes
ToolsPress tools are made of high-quality steel and hardened according to the bending needs on the work surface, making them long-lasting and durable. A global leader, ToolsPress Press Brakes coming in European Style, Bystronic Style, Triumf style and Wila Style.
Coastone Press Brakes
Coastone offers a wide range of powerful and precise press brakes. Built in Finland, they are electric and relatively quiet, accurate and use ball screws instead of hydraulics, making them better on the environment and your pocket.
For quality press brakes, contact Punch Tooling NZ to discuss your options.