Lazer Safe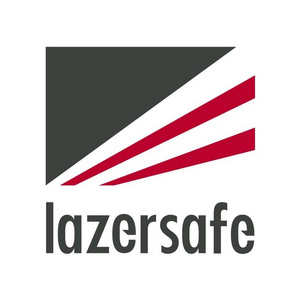 Lazer Safe is a technology company specialising in the development and manufacture of control, safety and operator protection systems for press brakes and related sheet metal machinery.
They are a global industry leader in press brake safety and performance technology. A clear passion for performance and technology is what drives Lazer Safe forward. Lazer Safe design, develop and manufacture a range of safety control systems, optical laser protection and image processing systems, specifically for application to hydraulic and electric press brakes.
Primarily, Lazer Safe integrates with press brake manufacturers with embed systems and technology to achieve the highest possible level of functionality, protection and performance. They also supply optical laser protection systems for the press brake retrofit market.
Along with press brakes, they offer safety protection solutions for other types of sheet metal processing machinery including folding machines and hydraulic presses. Lazer Safe are committed to the development and understanding of international safety standards.
Lazer Safe Press Brakes OEM Embedded Solutions
Designed and individually tailored technology solutions to meet the needs of press brake manufacturers. Unlike traditional component suppliers, Lazer Safe partner with press brake manufacturers to provide unique, tailored hardware and software solutions that are configured to suit any level of functionality, performance and price and personalised to suit the manufacturer's exact requirements.
Lazer Safe Press Brakes Retrofit Solutions
Providing the highest level of safety operator protection while maintaining machine productivity and performance. The Lazer Safe Sentinel Series retrofit guarding systems are specifically designed for application to most existing press brake models. These systems not only provide the highest level of safety and operator protection but also maintain productivity and performance. They include the:
Sentinel Press Brake Guarding System – available in Standard or Economy
Sentinel Plus Press Brake Guarding System
Sentinel Plus XL Sentinel Plus upgrade option
Sentinel Plus Automatic Sentinel Plus upgrade option
Lazer Safe FoldGuard Folding Machine Safety and Guarding System
FoldGuard is a complete safety and guarding solution designed for C-frame style folding machines. FoldGuard is available in both OEM and retrofit configurations and provides optical protection for the clamping operation, monitoring of machine performance plus management of additional machine safety elements.
Talk to Punch Tooling NZ about the right solution for your business today.