NS Máquinas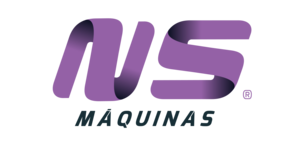 Through the years, NS has been bringing unique features and designs both to tube and sheet metal fabricators. This has been made possible by continual investment in research and development and by a constant pursuit of optimal and flexible solutions.
Today, NZ is capable of creating and offering machines which combine quality and adequacy for diverse production requirements.
Thin Metal Sheet Deburring
NS Máquinas has different solutions for deburring and edge rounding thin metal sheet, which meet different production requirements. These include edge rounding and deburring There are also automatic transport systems for small and large parts.
Thick Steel Plates Deburring
During thick metal sheet cutting, plasma and oxy fuel the edges of the cut part and often gain a heavy slag. Deslagging the inner and outer contours is commonly required and DM machines feature flexible and powerful deburring drum for superior thick plasma and flame-cut part deslagging. NS Máquinas offers a number of options for slag removal including a single side process and double-sided process. There's also the option of multiple stations for deburring and the addition of automatic transport systems.
Square and Round Tubes Finishing
NS Máquinas have finishing solutions for round tube, rectangular or square tube, flat bar and metal sheet. They have options for straight and curved tube finishing. Square tube finishing can be by abrasive belt and brush or wet operation. They offer high-quality round tube mirror polishing for stainless steel, copper or aluminium tubes. There's straight and curved tube mirror polishing, centreless mirror polishing and high-quality polishing. There's also through-feed mirror polishing and high-quality polishing for square tube and flat bars.
Multiple Station Tube Finishing Lines
NS Máquinas create round and rectangular tube polishing machines designed with productivity and low handling costs in mind. Solutions up to six finishing stations allow for processes with different abrasive belt grains in one single step. With the ability for different tube loading and unloading systems which are integrated with the main machine, you can get a complete automatic operation.