PENTA LASER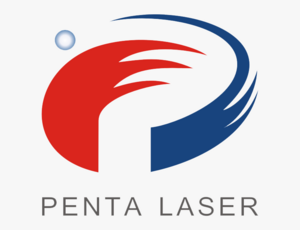 PENTA LASER is a joint venture of Italian El.En Group and Chutian Laser Group, which devotes in designing and manufacturing high power laser cutting systems. With more than 30 years of experience in laser systems from El.En Group Italy, PENTA LASER has core technologies in both manufacturing advanced high power laser source and CNC machinery integration with high compatibility. All design, development, production and quality control strictly follows European standards, as final integration is done in China under the quality testing by Italian engineers.
Why chose PENTA LASER?
PENTA LASER sticks to its principle of quality first. As a business it is innovative, and services oriented. PENTA LASER has built service and training centres in 35 major Chinese cities and more than 10 countries all over the world. They have a highly-experienced team of laser cutting and welding experts who are passionate about creating a revolution in laser application in the smart manufacturing era and driven to add value to their clients.
PENTA LASER high-power laser cutting and welding technology
PENTA LASER are experts in high-power laser cutting and welding. They offer laser cutting machines, medium power SWING, top speed BOLT, cost-effective SWING, classic fibre plus, 3D laser cutting, laser tube cutting machines, pipe cutting WHIRL, auto-loading and unloading systems, pipe cutting auto-loading, 2D machine auto-loading, laser welding systems, swan hand-held fibre laser welding, circular parts welding with compact-CJ, large format fibre laser cutting and large format BULL.
Through Punch Tooling NZ, you can access one of the best brands in laser cutting systems. Talk to us about the right solution for your business today.